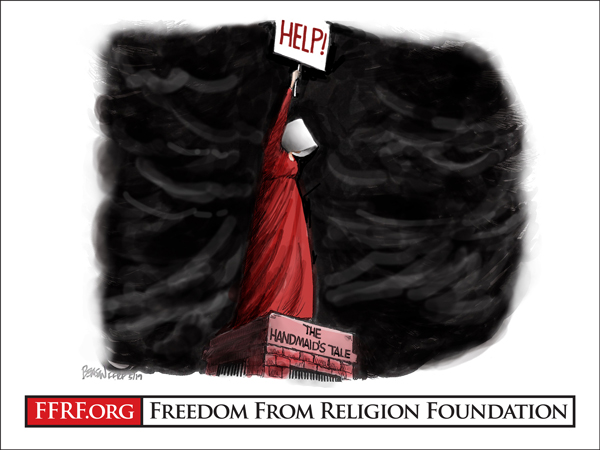 Anti-choice public officials in two states have stooped to what may be a new low, exploiting the COVID-19 pandemic response as an opportunity to shutter abortion clinics.
Attorneys general in Texas and Ohio, in defiance of recommendations from the American College of Obstetricians and Gynecologists, have included abortions among the "nonessential" medical procedures that are being delayed.
On Monday, Texas Attorney General Ken Paxton, while clarifying a previous announcement by Gov. Greg Abbott, said that the list of postponed procedures included "any type of abortion that is not medically necessary to preserve the life or health of the mother." Failure to comply could result in penalties of up to $1,000 or 180 days of jail time.
And Ohio Attorney General Dave Yost went so far as to send warning letters late last week to abortion clinics in the state ordering them to "immediately stop performing nonessential and elective surgical abortions."
Abortion is, by nature, a time-sensitive procedure. Patients who require abortion services cannot wait an unknown amount of time to access them.
This blatant attempt to exploit an international public health crisis to expand the anti-choice agenda is shameful and dangerous. While Americans face countless uncertainties navigating the economic and health-related ramifications of this pandemic, it is reprehensible for state executives to opportunistically use their power to restrict women's access to essential reproductive care.
"It is hard to imagine anything much worse than an unwanted pregnancy during a pandemic or a service more essential than reproductive health care," FFRF Co-President Annie Laurie Gaylor comments. Gaylor is also co-administrator of Women's Medical Fund, which provides funds for low-income Wisconsin residents to obtain abortion care.
The only organized opposition to abortion is religious in nature. Anti-choice politicians seek to legislate their personal religious dogma and inflict it on other unwilling citizens, even to the extent of forcing women to continue unwanted pregnancies at the expense of their health, futures and existing families.
This impermissible infiltration of religion into government is not new, but to capitalize on a public health crisis in the interest of restricting access to abortion care and scoring political points with a religious base is a particularly deplorable ploy.
FFRF has praise for officials in many other states, including New York, Wisconsin, California and Washington, who are ensuring that our rights under Roe v. Wade are not eroded during the pandemic.
The Freedom From Religion Foundation is a national educational nonprofit with more than 31,700 members and several chapters across the country, including in Ohio and Texas. The organization protects the constitutional separation between state and church, and educates about nontheism.