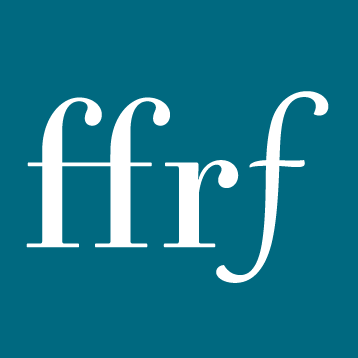 The Clark County School District in Las Vegas has discontinued the practice of beginning school board meetings with prayer after receiving an official complaint from the Freedom From Religion Foundation.
FFRF was made aware that the Clark County School District Board of Trustees meetings began with prayer. For instance, one meeting last December began with students saying the Pledge of Allegiance, which was immediately followed by an invocation. The board asked everyone present, regardless of their religious beliefs or lack thereof, to "remain standing," and introduced a preacher from the Messages of Faith Ministry to say the invocation. The prayer asked that the "children be trained up righteously," meaning that they are trained as Christians.
It is beyond the scope of public school board to schedule or conduct prayer as part of its meetings, FFRF reminded the district. This practice violates the Establishment Clause of the First Amendment.
"Board members are free to pray privately or to worship on their own time in their own way," FFRF Staff Attorney Madeline Ziegler wrote in a letter to Clark County School District General Counsel Eleissa C. Lavelle. "The school board, however, cannot lend its power and prestige to religion, amounting to a governmental endorsement of religion which excludes the 24 percent of Americans who are nonreligious, including 38 percent of Americans born after 1987."
FFRF litigated the most recent case striking down a school board prayer practice, in which the 9th U.S. Circuit Court of Appeals reaffirmed that Establishment Clause concerns are heightened in the context of public schools "because children and adolescents are just beginning to develop their own belief systems, and because they absorb the lessons of adults as to what beliefs are appropriate or right." In the end, Chino Valley School District's board paid out more than $280,000 in fees and costs. The 9th Circuit opinion is also binding on the Clark County School District.
The district's legal counsel sent a letter of reply informing FFRF that the board of school trustees will no longer begin its meetings with an invocation. FFRF commends the district on its decision to cease commencing official board meetings with prayer.
"We applaud the district for taking swift action to remedy this violation," FFRF Co-President Dan Barker comments. "Keeping school board meetings free of religious proselytization is a positive step towards making the community inclusive of all families, regardless of religious beliefs."
The Freedom From Religion Foundation is a national nonprofit organization with more than 30,000 members across the country, including hundreds of members in Nevada. FFRF's purposes are to protect the constitutional principle of separation between church and state, and to educate the public on matters relating to nontheism.