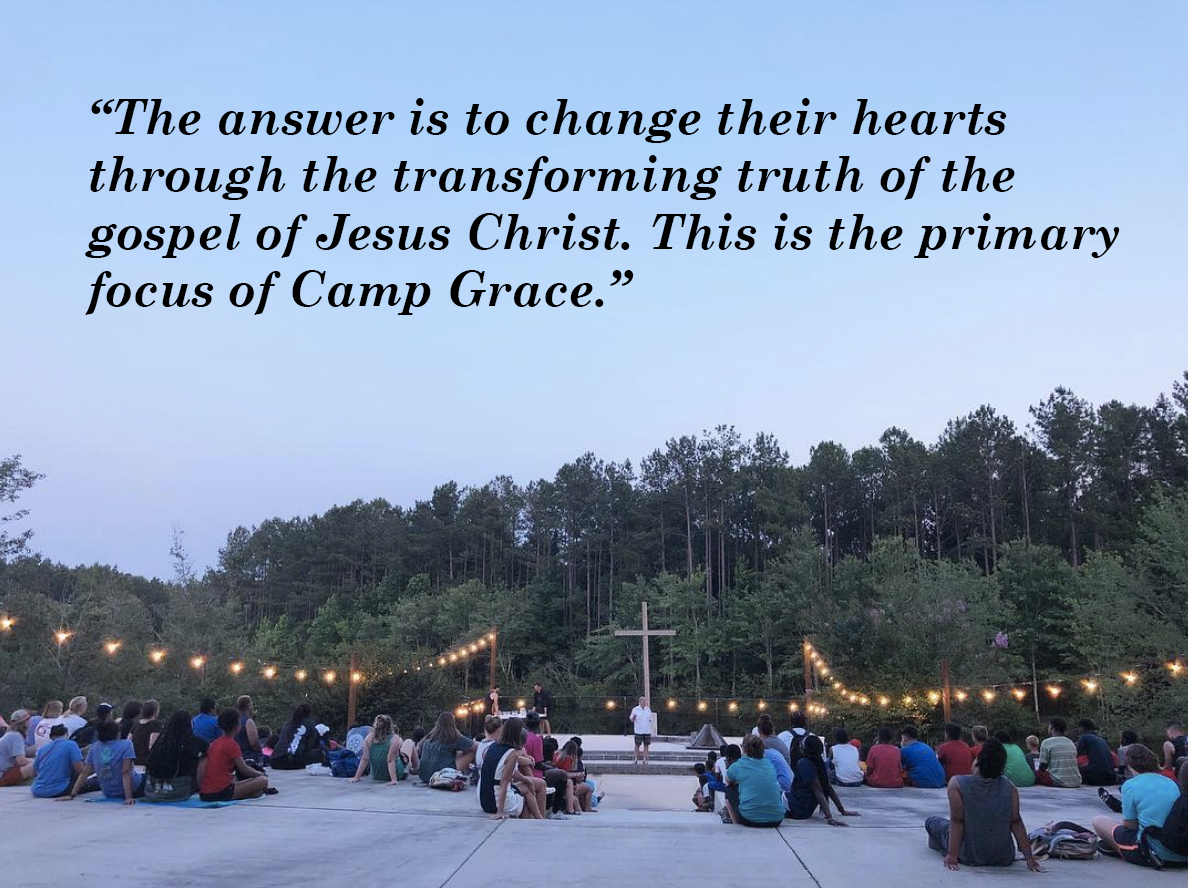 The Freedom From Religion Foundation is asking Atlanta Public Schools to end its practice of sending elementary school students to a religious camp.
A concerned area resident reported that Humphries Elementary School regularly takes its students on field trips to a Christian camp called "Camp Grace." Camp Grace's website makes it clear that this is a Christian camp with a religious purpose, "We at Camp Grace believe that long-lasting change must begin with a change in the heart. The answer is to change their hearts through the transforming truth of the gospel of Jesus Christ. This is the primary focus of Camp Grace."
It is well-established law that public schools may not promote or advance religion, FFRF asserts. Camp Grace, therefore, is a categorically inappropriate venue for a public school field trip.
"Given Camp Grace's overt and unambiguous Christian agenda, the district is at risk of illegally endorsing a religious message in violation of the Constitution," writes FFRF Patrick O'Reiley Legal Fellow Christopher Line in his letter to district Superintendent Meria Joel Carstarphen. "Sending students to a camp with an evangelical Christian purpose will ostracize those students and families who identify as nonreligious or practice a minority religion."
FFRF is asking that the school investigate the situation and ensure that the district is respecting the right of conscience of its students and their families by discontinuing further trips to Camp Grace and instead choosing secular locations for any upcoming trips.
At this moment, 30 percent of the country is non-Christian, with 24 percent having no religious affiliation whatsoever. Among Millennials, the "unaffiliated" figure jumps to 38 percent.
"There is little doubt that non-Christian and nonreligious students are among the students at Humphries Elementary," says FFRF Co-President Annie Laurie Gaylor. "It is unethical and divisive to force religion on these young and impressionable students."
FFRF is a national nonprofit organization with more than 32,000 members and several chapters across the country, including over 500 members and a chapter in Georgia. FFRF's purposes are to protect the constitutional principle of separation between church and state, and to educate the public on matters relating to nontheism.