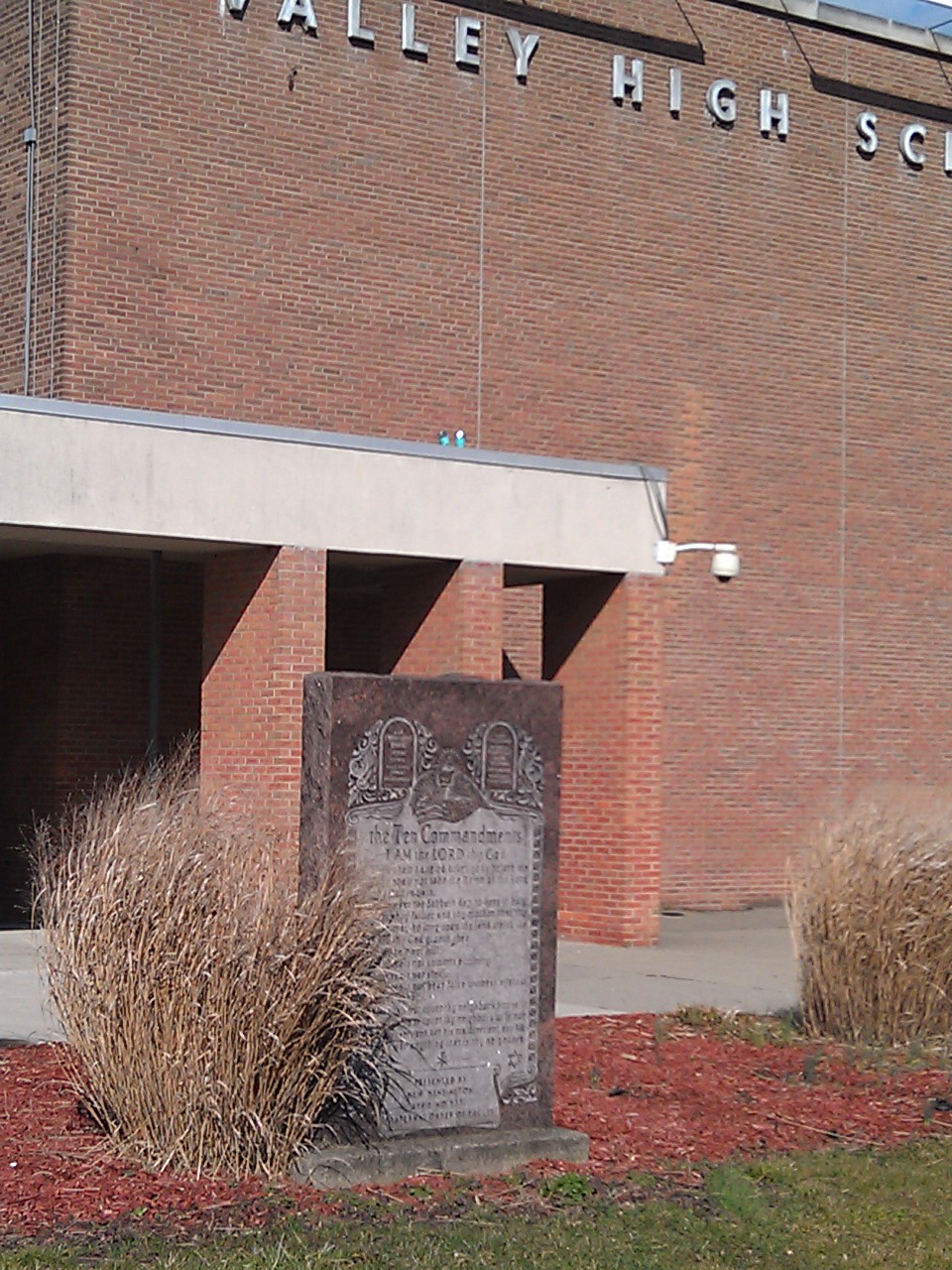 The Freedom From Religion Foundation and a parent of a student who challenged a Ten Commandments monument in front of a public school filed notice in court on August 25 that they will be appealing a judge's decision that they do not have standing. The religious display sits in front of Valley High School in the New Kensington-Arnold School District, which is northeast of Pittsburgh.
"This is the first step in correcting this wrong and ensuring that the public school will comply with the Constitution," said FFRF Co-President Dan Barker.
On July 27, U.S. District Court Judge Terrance McVerry ruled that the plaintiffs did not have standing to bring the suit.
The individual plaintiffs in the case had come into contact with the monument at various times. Marie Schaub, who is an FFRF member and resides in the school district, ultimately withdrew her child from the school because of the Ten Commandments Monument. FFRF's statement of facts filed in support of summary judgment highlight the unique injury to the family.
The case will now go before the U.S. Third Circuit Court of Appeals.