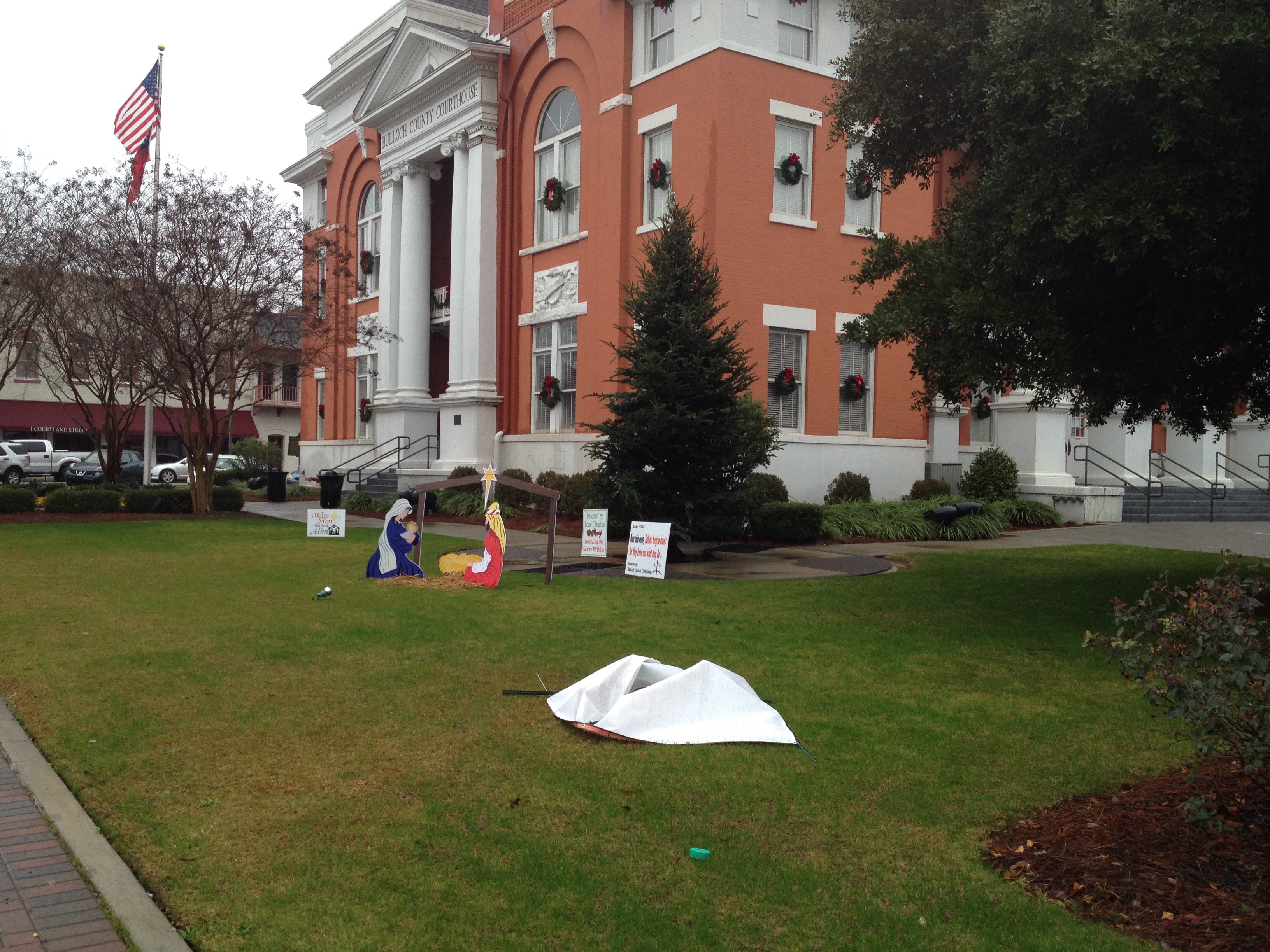 The Freedom From Religion Foundation's solstice banner on the lawn of the Bulloch County Courthouse in Statesboro, Ga., was torn down by vandals. FFRF's local member coordinating the display was able to resurrect it.
"It seems there is no peace, good will to all in Bulloch County," said FFRF Co-President Annie Laurie Gaylor. "This is not just a heckler's veto, it's an attack on free speech in a public forum that is supposed to be open to all. This vandalism says the courthouse belongs only to Christians — everyone else is an outsider."
The banner first went up last Friday in protest of a nativity scene displayed on the courthouse grounds. Meanwhile, more religious signs were added around the nativity. "Presented by Local Churches Celebrating the Savior's Birthday," reads one. "Wise Men Still Seek Him," declares another.
A third sign, posted close to FFRF's banner, quotes Luke 23:34: "Then said Jesus, 'Father, forgive them; for they know not what they do.' "
FFRF knows exactly what it is doing: offering winter solstice greetings, promoting reason over superstition, and ensuring Bulloch County's holiday display represents the county's nonreligious citizens.
FFRF is a national state/church watchdog with more than 21,500 members, including over 400 in Georgia and a chapter in Atlanta.