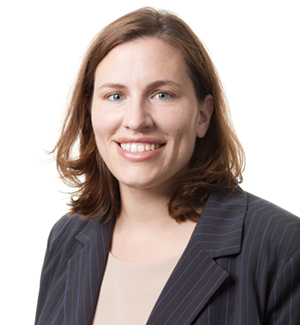 The Tennessee Board of Judicial Conduct's public censure March 3 of a former magistrate for changing a baby's first name from "Messiah" to "Martin" was set in motion by a formal complaint by the Freedom From Religion Foundation.
FFRF is a national state/church watchdog based in Madison, Wis., with 20,000 nonreligious members, including nearly 300 in Tennessee. Senior Staff Attorney Rebecca Markert formally requested in an Aug. 14 letter that the board investigate and properly sanction the magistrate.
Child Welfare Magistrate Lu Ann Ballew had presided over a hearing Aug. 8, 2013, in Cocke County Chancery Court in Newport. Although the boy's first name was not among the reasons for the hearing, Ballew decided to change it, saying, "Messiah is a title, and it's a title that has only been earned by one person and that one person is Jesus Christ." (WBIR-TV interview)
In her letter to Timothy Discenza, disciplinary counsel of the board, Markert pointed out that Ballew had violated Canons 1 and 2 of the state Code of Judicial Conduct by imposing her own religious beliefs on the parties, signaling "that she is incapable of offering justice to those who espouse a different point of view or who practice a different religion or no religion."
Discenza announced yesterday that a panel of the board voted unanimously for a public censure, described as the most serious sanction the board could take against Ballew, who was removed from her position last month.
Discenza agreed that Ballew had violated several sections of the code of conduct, including those that require judges to rule with impartiality and fairness and without bias or prejudice.

Read ABC Nashville's story about the development.