Statement by the Freedom From Religion Foundation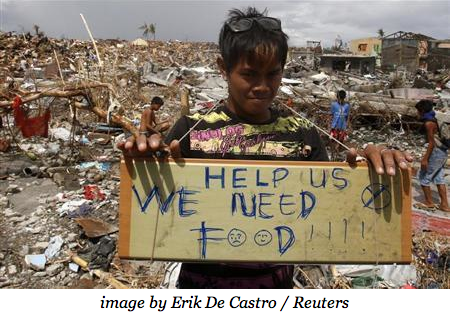 The Freedom From Religion Foundation has given $2,000 to Doctors Without Borders, via the Non-believers Giving Aid Disaster Relief Fund (what FFRF dubs the 'ÄúNon-belief Relief Fund'ÄĚ), for Philippine Typhoon relief. The New York Times reported today that Doctors Without Borders has emergency teams in outlying regions of the Philippine archipelago not reached by others.
FFRF is a partner with the Richard Dawkins Foundation for Reason and Science, which started the disaster fund after the 2010 earthquake in Haiti, joining forces with 20 other freethought groups or associates to collect donations to non-religious relief organizations.
As the Dawkins site explains, 100% of your donation goes to the chosen charity, in this case Doctors Without Borders, and 'Äúyou are helping to counter the scandalous myth that only the religious care about their fellow humans.'ÄĚ
We encourage freethinkers to help disaster victims in the Philippines, a country already ravaged by overpopulation, poverty and pollution as a direct result of the heavy hand of the Roman Catholic church there. If you can give as part of this campaign or other nonreligious conduits, so much the better.
Note: The Dawkins non-belief relief site utilizes Paypal; you may access it via your credit card.