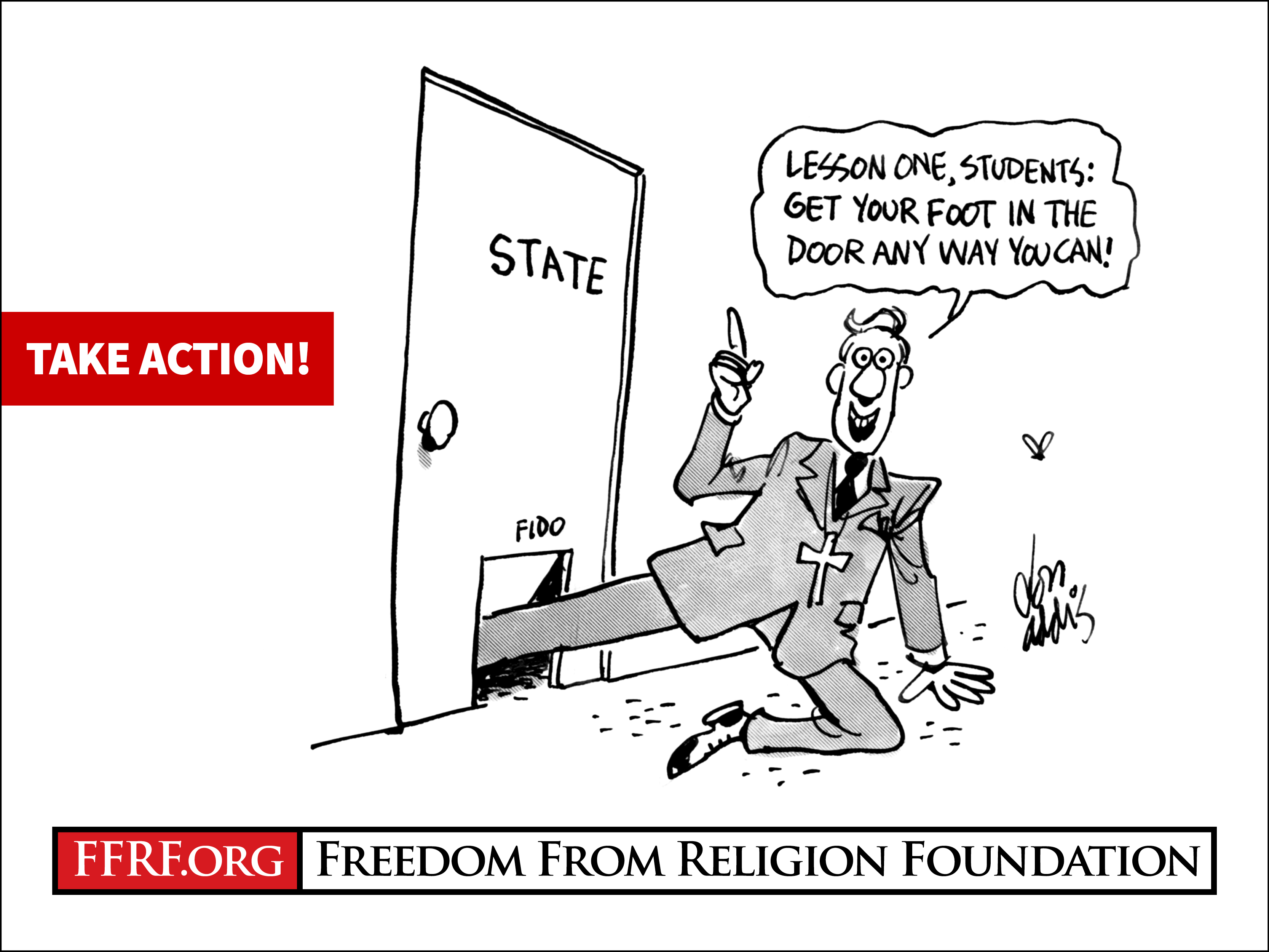 Former Louisiana state Sen. John Milkovich has recently published an unhinged op-ed in the Bossier Press-Tribune espousing his desire to "take our schools back" for God.

Milkovich writes: "We're convicted that is no Time to Rest. It's time to expel Socialism, Atheism and Alternative Lifestyles from Our Curriculum. It's Time to get Common Core and Eureka Math out of Our Schools. And itsTime to get God, Patriotism, Discipline, Respect and Values Back In!" [sic]
Public schools exist to educate, not to proselytize. The schools are supported by all taxpayers, and therefore should be free of religious observances and coercion. Neutrality toward religion protects the rights of conscience of public school students and their parents, and eliminates unnecessary divisions caused by religion.
We need state/church defenders to correct the record on these startling claims. We encourage you to write a letter to the editor expressing your views on why public school curricula must remain secular. As a local citizen, your voice carries weight with local papers and is far more likely to get published.
How to write a letter to the editor:
Writing a letter to the editor is easier than you think. Keep your letter short, polite and to the point (between 100 and 250 words). Tell a story about your personal connection to this issue as a secular community member, and make sure to inform them if you are a local resident and that you read the paper you're writing to.
Send your letter to:
Stacey Tinsley
Managing Editor
318-747-7900 ext. 104
This email address is being protected from spambots. You need JavaScript enabled to view it.
Letters to the editor are a powerful advocacy tool. Elected officials often monitor local letters to the editor, and they allow you to bring a secular perspective to a larger audience. Please let us know if your letter is published!