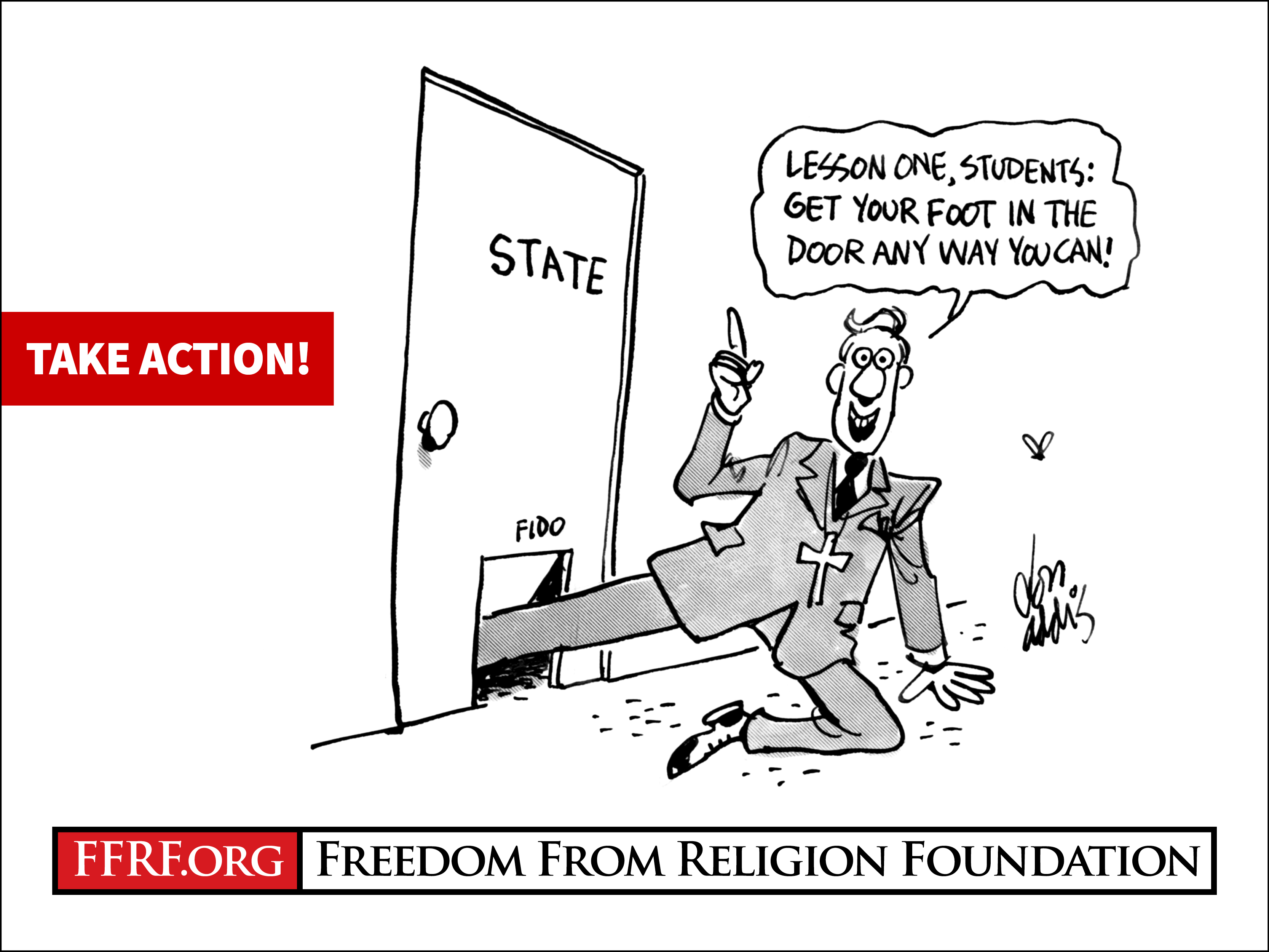 The Iowa Legislature has introduced a new bill that would drastically expand religious privilege in the state.

The bill, S.F. 508, is a state version of the federal law called RFRA, the Religious Freedom Restoration Act.

The federal RFRA law is directly responsible for the Supreme Court's Hobby Lobby debacle, allowing religious business owners to avoid following laws that they say conflict with their religious beliefs. State RFRAs, based on the federal version, are emboldening corporations and business owners to discriminate against LGBTQ people, religious minorities and the nonreligious, and any other group their religion declares inferior.

In 2015, Indiana received intense backlash when then-Gov. Mike Pence signed a state RFRA into law. Today, about 20 states have some version of RFRA on the books. Please take action today to help ensure that Iowa will not be next by opposing S.F. 508.

WAYS TO TAKE ACTON

1. Click on the red "Take Action!" link below to contact members of the Senate Committee on Local Government to urge them to oppose this bill. Feel free to use or adapt the talking points provided.
2. Attend the hearing and oppose the bill in person. The Senate Committee on Local Government will hold a hearing on this bill Thursday, Feb. 13, in Room 22 in the Capitol at 9:30 a.m.
3. Write an op-ed opposing S.F. 508 in your local Iowa paper.