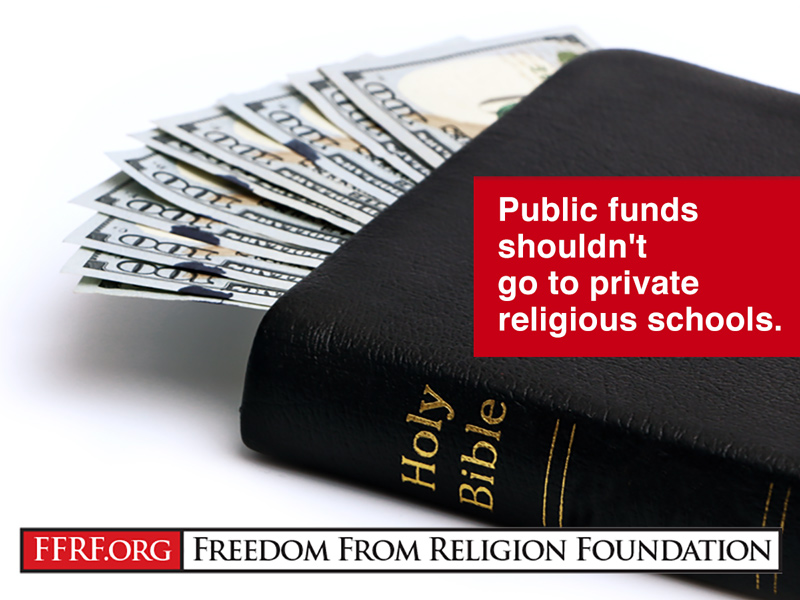 A bill was just passed in the West Virginia state Senate that, if approved by the House, will funnel vast amounts of the state's public school funding to private religious schools by creating a private voucher-like scheme.
SB 451 would use taxpayer money to fund private religious schools by implementing so-called "education savings accounts" that force the state Department of Education to give funds earmarked for public schools to parents, who then use the money on private school tuition and other expenses.
Besides private school tuition, parents would be able to divert public school funds to pay for individual "tutoring services," "computer hardware," and many other expenses. For example, taxpayer funds could be diverted from public schools to pay for a new laptop computer and for a religious minister to provide religious counseling.
This program would financially devastate public schools and would force West Virginia taxpayers to fund private religious education. Further, the program would have virtually no accountability — a problem that has plagued voucher and voucher-like schemes across the country.
Please use our simple, automated system to contact your representative and ask them to reject the ESA program outlined in SB 451. Click on the red "Take Action" link below and feel free to use or adapt the talking points provided.