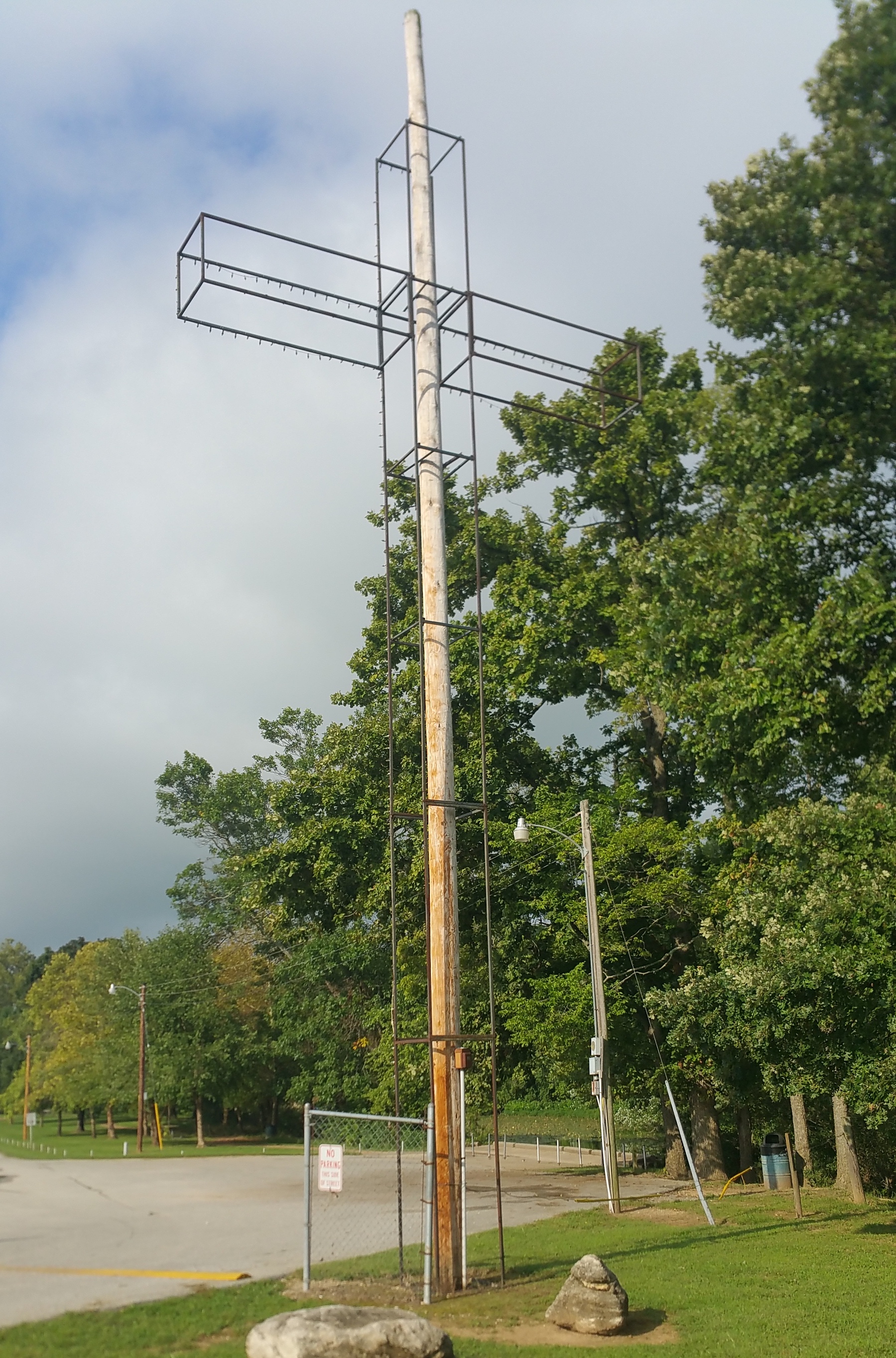 Earlier this week, city officials in Ozark, Mo., pledged to honor their citizens' constitutional rights and take down a large cross from public property after a letter from FFRF.
"While we respect the interests of those who have long enjoyed the holiday display in Finley River Park, we must acknowledge the federal Constitution and its interpretation by the Supreme Court," the city wrote on its official Facebook page. "This letter has brought a concern to our attention and we cannot ignore the First Amendment which protects the right of the people to peaceably assemble, and prohibits the government from making laws or taking actions that may promote or prohibit one religion over another."
Then, after an extreme backlash from the community, the city reversed its decision and committed to "working through the legalities of the situation" and left the cross in place.
The law is clear: This cross is unconstitutional and, popular or not, has no place on public property. Please contact city officials by letter (information below) or (even better!) by social media (linked below) to tell them they made the right decision the first time and they should remove the cross from public land.
We encourage you to identify if you are a Missourian, and note specifically if you are an area resident.
City Mayor's Office:
Honorable Richard Gardner
Mayor
City of Ozark
205 N. First St.
Ozark, MO 65721
City Administrator's Office:
Honorable Stephen Childers
City Administrator
City of Ozark
205 N. First St.
Ozark, MO 65721