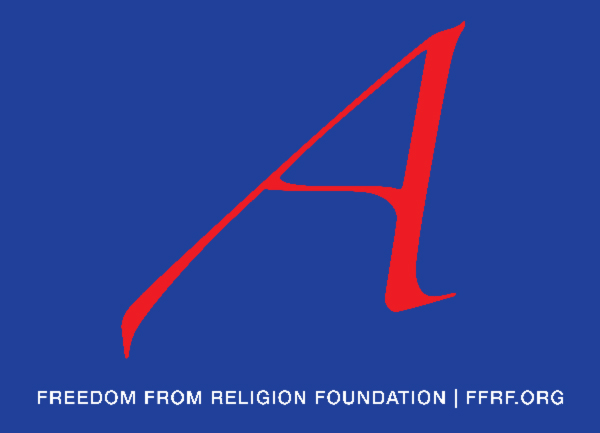 We recently sent you an action alert to participate in a raising of the "A" flag in Somersworth, N.H. that FFRF is sponsoring. The event has been rescheduled.
The proposed flag-raising of the FFRF-sponsored "A" flag has been moved from Dec. 4 to the month of January. Due to anticipated backlash to a December display, Somersworth Mayor Dana Hilliard suggested the change, and FFRF Member Richard Gagnon agreed. Hilliard has said that he intends to declare January as tolerance month within the city.
The flag is now scheduled to go up on Tuesday, Jan. 2, in the "Citizen's Place" traffic island located by Somersworth City Hall and remain there through the end of that month to honor freethinkers.
This year, the city installed two flagpoles near a contentious Ten Commandments monument at the traffic island for community groups to celebrate events. The addition of something other than a Judeo-Christian symbol is an attempted gesture by the city to represent other groups, ideas and beliefs. So please take part in a celebration of civic reason after the new year!