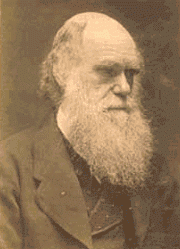 U.S. Rep. Pete Stark, a firm ally for state/church separation and the only openly "nonbelieving" member of Congress, proposed a House resolution (H. RES. 81) "expressing support for designation of February 12, 2011, as Darwin Day and recognizing the importance of science in the betterment of humanity." (Read the whole text of the resolution, which has been referred to the Committee on Science, Space and Technology, here.)

Please thank Rep. Stark for proposing this resolution and ask your House representative to support it! (See contact info below.) You may wish to copy and paste the following language to your House representative (or, better yet, say it in your own words):
"I support House Resolution 81, introduced by Rep. Pete Stark, to honor the great scientist Charles Darwin and to promote the advancement of science."
We are pleased to receive "blind" ("BCC") copies of your messages/correspondence by e-mail at This email address is being protected from spambots. You need JavaScript enabled to view it..

BACKGROUND

The "Darwin Day" resolution reads in part:
"Whereas it has been the human curiosity and ingenuity exemplified by Darwin that has promoted new scientific discoveries that have helped humanity solve many problems and improve living conditions;
Whereas the teaching of creationism in some public schools compromises the scientific and academic integrity of the United States' education systems;
Whereas Charles Darwin is a worthy symbol of scientific advancement on which to focus and around which to build a global celebration of science and humanity intended to promote a common bond among all of Earth's peoples; and
Whereas, February 12, 2011, is the anniversary of the birth of Charles Darwin in 1809 and would be an appropriate date to designate as Darwin Day. . ."
For a brief bio on Charles Darwin, see his Freethought of the Day.
CONTACT
Ask your representative to support the Darwin Day Resolution!
https://writerep.house.gov/writerep/welcome.shtml

Thank Rep. Stark for proposing this resolution:

The Honorable Pete Stark
239 Cannon Building
Washington D.C. 20515
Phone: 202-225-5065
https://forms.house.gov/stark/webforms/contact.htm
Action Alert by Bonnie Gutsch