Join FFRF Or Make a Tax Deductible Donation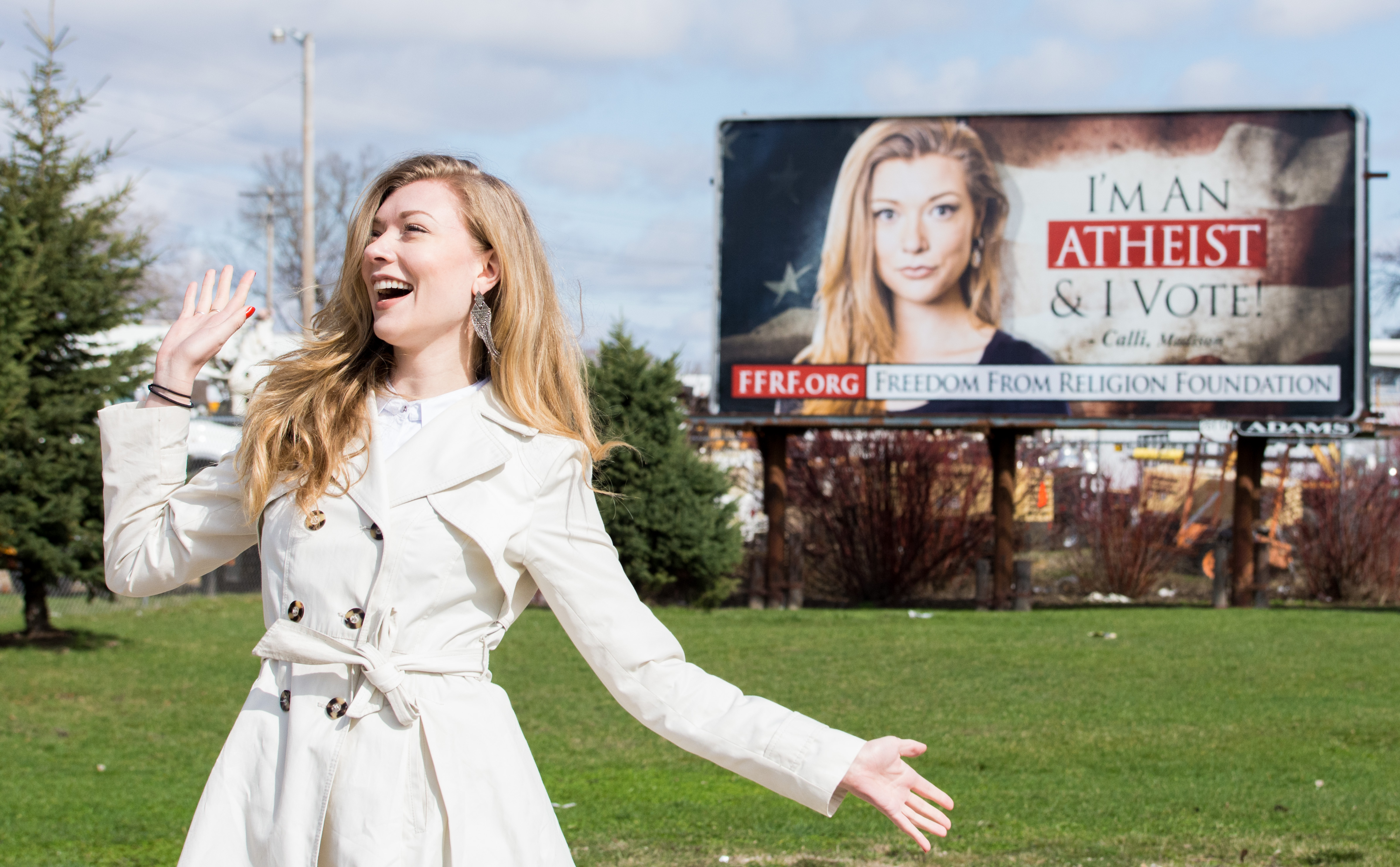 Here's what The Nation's columnist Katha Pollitt says about FFRF: "If you have had it up to here with faith-based initiatives, creationism and clerical prying into our private lives, FFRF is the organization for you. This scrappy group brings lawsuits against church-state entanglements and puts up witty billboards and bus signs promoting, well, freedom from religion. Reason's Greetings!"
Pollitt recently added: "With six out of nine Supreme Court justices being right-wing Christians, there's no time like the present to stand up for the separation of church and state. The FFRF fights the good fight, with lawsuits and public campaigns and, OK, some jokes and snark too. (Full disclosure: I'm on the honorary board.) Join us!"
Become a Member
Donations Gratefully Accepted
Make a Difference