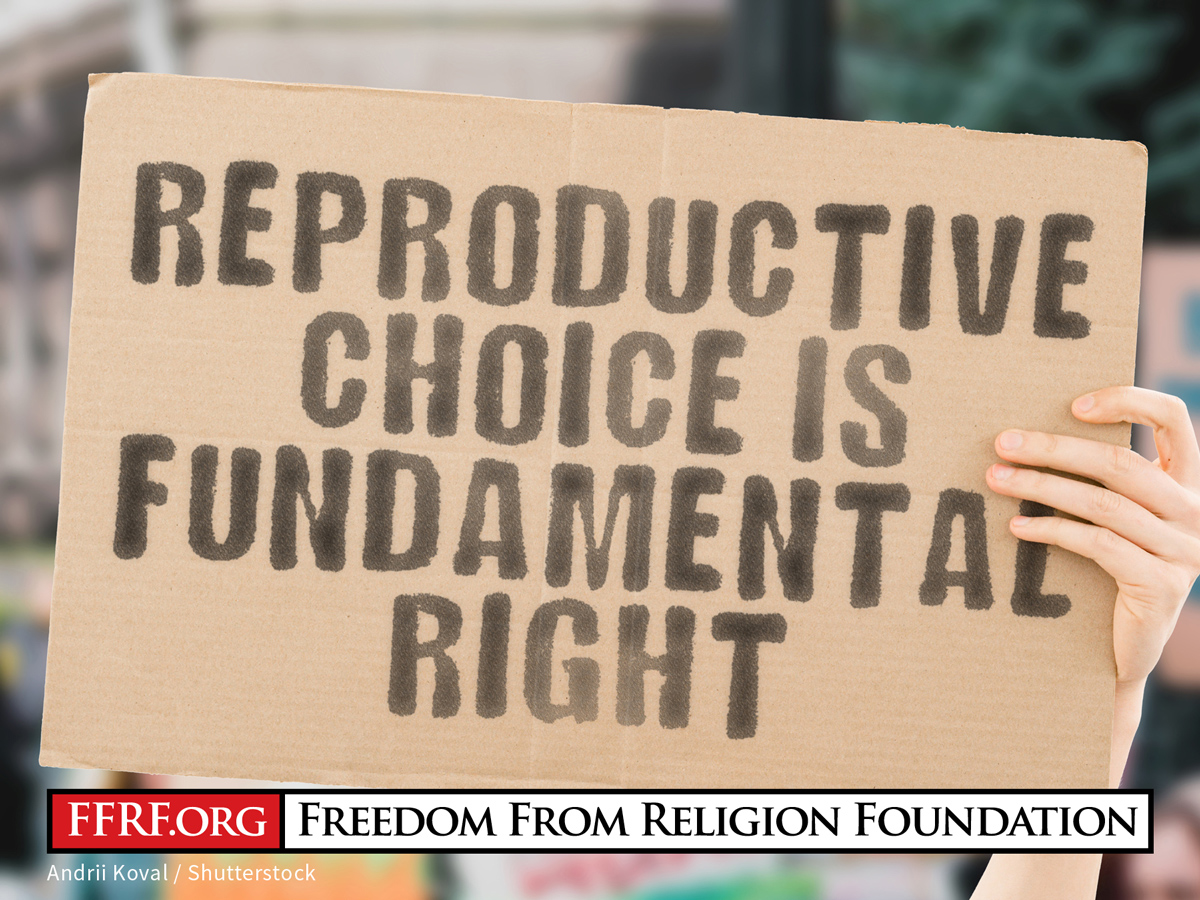 Legislative history was recently made in this country.
On July 29, the U.S. House of Representatives passed a spending bill without inclusion of the Hyde and Weldon Amendments. For 45 years, the Hyde Amendment has denied low-income women on Medicaid (one in five women in the United States) and those in the Indian Health Services Plan and Peace Corps subsidized abortion care unless their state is one of the few to cover such care. The Weldon Amendment, passed since 2005, allows health care providers to refuse to cover, provide, pay or refer someone for an abortion based on "religious or moral grounds."
The Hyde Amendment, which is an annual appropriations rider and bans federal funding for abortions with few exceptions, was introduced by the ultra-Catholic Rep. Henry J. Hyde of Illinois. His religious convictions caused him to be responsible for some of the most restrictive abortion legislation in the United States.
Science shows that abortion restrictions jeopardize women's health, safety and well-being. Abortion is extremely safe, with major complications occuring in less than one-fourth of 1 percent of the procedure. Furthermore, research shows that carrying an unwanted pregnancy to term is significantly more dangerous to a woman's health. Repealing the Hyde and Weldon Amendments means that more women will have access to safe and affordable abortion care.
Still, there is more work to be done. As the spending package heads to the Senate, it will undoubtedly face major pushback from religious extremists. It is more important than ever that we stand up for science, secular values and women's health. Please make your voice heard! Send a message to your senators to pass a federal spending bill without the Hyde or Weldon Amendments.
A victory has been secured for ensuring that women's rights are safeguarded from religious interference — and we need to make certain that it isn't fleeting.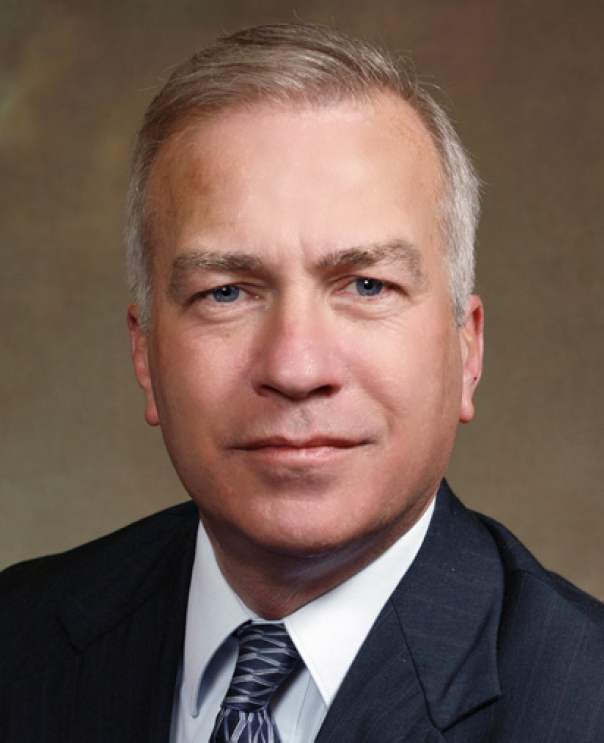 The Freedom From Religion Foundation is vigorously protesting Wisconsin state Sen. Steve Nass' attempt to sabotage Covid-19 public health measures at University of Wisconsin campuses statewide.
Nass, who chairs a minor senatorial committee, has declared that he will aim to micromanage the University of Wisconsin's ongoing response to Covid-19, imposing the anti-vaxx personal beliefs of committee members onto the students and staff at every UW campus in the state. Nass announced this week that he will move to prevent the UW System from requiring mandatory Covid-19 testing, masking or vaccination protocols unless the change is first approved by the Senate Administrative Rules Committee, which Nass co-chairs.
In a letter sent to Nass today, the Freedom From Religion Foundation castigates the unusual procedural maneuver as "anti-science, undemocratic and autocratic." Ironically, because of the pandemic, Nass has called a remote meeting next Tuesday, whose purpose is to hamstring the UW System's pandemic-mitigating efforts.
FFRF also blasted Nass announcement that there would be no sunlight — since there's no public hearing on Tuesday. If he prevails, the UW System's Covid response would be crippled by a small group of anti-science state legislators, FFRF contends. FFRF, whose 27-member staff is fully vaccinated and which reopened its offices near the UW-Madison campus this summer, points out that the influx of tens of thousands of students next month, who may not be vaccinated, will jeopardize public health in Madison, Whitewater and at other UW college and university sites.
"We need public policy that is guided by science, reason and empathy. Instead, Nass is spurning science in favor of ignorance, and his intent is reckless," says FFRF Co-President Annie Laurie Gaylor.
FFRF's letter points out that Nass could hardly have chosen a worse time to gamble with people's lives. The explosion of Covid across the country in the fall of 2020 coincided with college students returning to campus and in-person classes. Universities in nearly every state quickly became hot spots for the outbreak, with UW-Madison becoming a case study after the virus rampaged through campus so quickly that classes had to go virtual after two weeks.
Nass has no public health background, and has been a state politician for more than 30 years. During his tenure at the Legislature, he has made a habit of using his position to impose his personal beliefs on others. For instance, FFRF wrote to Nass several times in the 1980s and 1990s, objecting on behalf of his Whitewater constituents to the inappropriate and very public display of a large Christian cross in the window of his old government office. Nass has also repeatedly called himself a "pro-life legislator" and has proposed anti-reproductive justice bills he labels as "pro-life."
Nass' disrespect for the law and his willingness to abuse his power is not "pro-life," however, and if he prevails, his policy will, without doubt, cost Wisconsin lives.
"To protect the health and safety of UW students, faculty, staff and community members, and to effectively deal with this highly infectious pandemic, it is essential," FFRF writes Nass, "that the UW System has the freedom and flexibility to make swift decisions based on the available science."
Additional Info
videolink

https://thehumanist.com/news/aha_news/humanists-lobby-for-the-do-no-harm-act-in-over-20-states
Additional Info
videolink

https://friendlyatheist.patheos.com/2021/07/29/gop-senator-to-biden-department-of-justice-nominee-do-you-believe-in-god/
Additional Info
videolink

https://friendlyatheist.patheos.com/2021/07/29/gop-senator-to-biden-department-of-justice-nominee-do-you-believe-in-god/
Riveted Americans have watched the chilling testimony before Congress this week of four police officers who survived the Jan. 6 insurrection. Riveted Americans have watched the chilling testimony before Congress this week of four police officers who survived the Jan. 6 insurrection.
There were many memorable revelations — as the men recounted racism, attempts to kill them, and offered advice to go after the "hitman" who sent the rioters. But an especially startling one occurred during the testimony of D.C. Officer Daniel Hodges, who suffered a heart attack and a concussion during the melee. Hodges plainspokenly called the rioters "terrorists" and, just as matter-of-factly, described them as Christian:
Said Hodges: "It was clear the terrorists perceived themselves to be Christians. I saw the Christian flag directly to my front. Another read 'Jesus is my savior, Trump is my president.' Another, 'Jesus is King.'"
We've finally seen the truth — the Christian nationalist underpinnings of the insurrection — spoken out loud and acknowledged before Congress. It is often not well understood that Christian nationalism is a political ideology encompassing white supremacy and political extremism. Even many progressive elected officials have been loath to name the Christian nationalism so obvious during the insurrection and by supporters of the Jan. 6 mob. As these four men who risked their very lives to defend members of Congress were testifying, a disgraceful press conference was being held outside the Capitol by a half-dozen House members. Rep. Jim Banks of Indiana had the temerity to try to blame the Capitol Police for not being "trained," as well as House Speaker Nancy Pelosi.
Meanwhile, in front of the Justice Department, yet another press conference by some U.S. representatives was taking place, in which Rep. Paul Gosar, a Christian nationalist who voted against certification of President Biden, claimed that the hundreds of insurrectionists facing prosecution are "political prisoners." He was joined (no surprise) by Reps. Matt Gaetz of Florida and Marjorie Taylor Greene of Georgia, notorious for their extremism. Most of the members of Congress in attendance at these contemptible press conferences were named on FFRF's roster of Christian nationalist House members who voted not to certify the election. As FFRF pointed out in January, there were already insurrectionists inside the Capitol well before the mob ever attacked it.The contingent of Capitol and D.C. police who valiantly safeguarded the U.S. Capitol and its inhabitants on Jan. 6 deserve a lot of gratitude. Now we owe Officer Hodges even more — for "speaking truth to power" this week.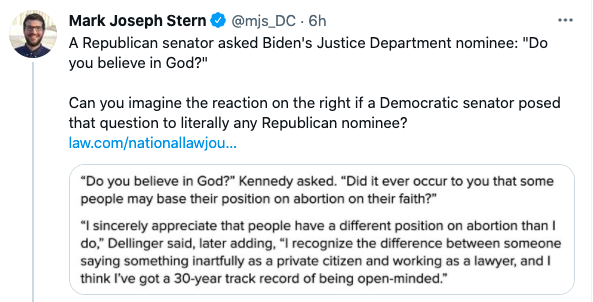 The Freedom From Religion Foundation is condemning the anti-atheist bigotry of the junior senator from Louisiana and is calling on him to apologize to the 30 million atheists and agnostics in America — who number more than Hindus, Jews, Buddhists, Mormons and Muslims combined.
During a Senate Judiciary Committee hearing yesterday, Sen. John Kennedy peppered a federal nominee, Hampton Dellinger, with hostile questions about Twitter, abortion and God. "Do you believe in God?" Kennedy snarled at the nominee.
President Biden has nominated Dellinger for U.S. assistant attorney general for legal policy, a position in the Justice Department that coordinates and develops departmental policy; it is not an advocacy role.
Kennedy was incensed — and let his anger show — because Dellinger had previously tweeted support of abortion rights and how some politicians want "government, not women, to control women's bodies." Dellinger had tweeted, "If there were no Republican men in elected office, there would be no abortion bans."
Kennedy attacked Dellinger, continually interrupting his answers. Dellinger understandably appeared stunned by the grilling and told Kennedy: "I have faith, I believe." The senator responded: "A lot of people have faith. Did it ever occur to you that some people may base their position on abortion on their faith?"
In fact, as Slate reports, seven ministers sent the Senate a letter of support for Dellinger, whose background is Catholic.
"Politicians like Kennedy seem to believe that atheist-baiting is one of the last acceptable forms of bigotry," says FFRF Co-President Annie Laurie Gaylor, "However, we know the demographics — and such outdated bigotry is soon going to be a political liability."
FFRF Co-President Dan Barker, a veteran of nearly 150 debates on religion and the existence of a god, had a lighthearted comment. "Asking 'which god?' might have been Dellinger's best response," he remarked.
FFRF's position is that questioning nominees about religion is fair game if nominees have indicated that their personal religious views should trump their secular oath of office. In such cases, senators must ask about religion. FFRF Director of Strategic Response Andrew L. Seidel has written several pieces on this including "Yes, questions of religion can be fair game for Senate confirmation hearings," for Freethought Now! and "Senators can and must ask about nominees' religious beliefs," for Rewire News. Seidel explains that the central question in any Senate confirmation hearing is whether a nominee can uphold her oath of office and treat the Constitution as the "supreme law of the land." When a nominee has previously claimed that her private faith can trump her public duty, the nominee has made her religion relevant to the inquiry.
Dellinger's musings on abortion do not fit this criteria. First, abortion is (still) the law of the land and so Dellinger's beliefs are not in conflict with law or Constitution. Second, he did not raise a conflict between his personal religious beliefs or lack thereof and the law in his writings. Dellinger never made his personal religious beliefs relevant to the hearing or to his potential position at the Justice Department. Nor was such a conflict discovered by the Senate Judiciary Committee.
Kennedy's attack was pure bigotry and imposed a religious test for public office in violation of Article VI of the Constitution. But this bullying was also a prime example of the senator's breathtaking hypocrisy. When previous Christian nominees have openly expressed their faith and claimed that they would follow the law of their god rather than the law of our Constitution, Kennedy has been quick to condemn any questioning as religious bigotry, rather than senatorial duty. A brief survey of previous hearings reveals that Kennedy, for example:
Asked Brett Kavanaugh the same question he hurled at Dellinger. But instead of wielding it like a weapon, Kennedy employed it like a salve to heal Kavanaugh's reputation as a "godly" man.
Said to Amy Coney Barrett (among many such remarks during her nomination hearings): "I know that it hurts to be called a white colonialist and I know it must hurt for someone of deep Christian faith like yourself to be called a religious bigot, and to have it implied that because you are a devout Christian, that you're somehow unfit for public service. Before it's over, they may call you Rosemary's baby for all I know. I hope not."
The Louisiana senator needs to stop his religious pandering and start showing some respect for the growing number of freethinkers in this country.
%814 %America/Chicago, %2021
Additional Info
guests

Lon Ostrander

showNameHeadline

The Clergy Project
The cops shouldn't be giving religious officials official joyrides, the Freedom From Religion Foundation is emphasizing to a Michigan police chief.
Several Grand Rapids residents have informed the state/church watchdog that the Grand Rapids Police Department is launching a new faith-based partnership called "Clergy on Patrol." The purpose of the program is to "foster relationships between the police and faith-based leaders," and it utilizes the police department's resources, time and funds to train clergy members for riding along with police officers on a regular basis. This religious program has even been promoted and endorsed on the department's official Facebook page.
The Grand Rapids Police Department must immediately end this unconstitutional religious program, FFRF is insisting.
"The Establishment Clause of the First Amendment prohibits the government from endorsing, advancing or promoting religion," FFRF Staff Attorney Chris Line writes to Grand Rapids Police Chief Eric Payne. "Therefore, it is inappropriate for the Grand Rapids Police Department to establish a faith-based partnership favoring clergy members and giving them official duties within the department."
Law enforcement agencies acting in their official capacities may not proselytize or promote religion. This puts the Grand Rapids Police Department in the position of policing the actions, words and programs of chaplains or religious volunteers. Paid or not, the work by clergy members is sponsored by the department, they are bound by the First Amendment like any other government employee, and the department is liable for their constitutional violations.
The department is also vulnerable to a discrimination lawsuit. No doubt these clergy members intend, at least nominally, to assist people of all faiths. But the Grand Rapids Police Department serves all citizens of the area regardless of their religious affiliation (or lack thereof). A significant portion of the local population is nonreligious: 25 percent of Kent County residents are not religious. There is no reason to think a nonbelieving citizen would be comfortable dealing with a person who provides comfort from a religious viewpoint. Claims that someone is "in a better place" or that a deity "works in mysterious ways" may be the bedrock of religious consolation, but are meaningless and even hurtful trivialities to nonbelievers.
Citizens interact with and rely on law enforcement officers during some of the most urgent and vulnerable times of their lives. Minority religious and nonreligious citizens should not be made to feel excluded, like outsiders in their own community, because the police department that they support with their taxes oversteps its power by partnering with clergy members, training them on use of force, and allowing them to ride along with police officers and assist in official police duties.
Besides, government chaplains may only exist as an accommodation of a public employee's religious beliefs when the government makes it difficult or impossible to seek out private ministries, FFRF points out. The Grand Rapids Police Department's workplace does not place any burden on employees or the public, so there is no need for it to provide chaplains for them or for clergy members to be riding along with police officers as they do their important work.
To avoid further constitutional concerns, the Grand Rapids Police Department should cease its "Clergy on Patrol" program immediately, FFRF underlines.
"The police are meant to be the ones on the beat," says FFRF Co-President Annie Laurie Gaylor. "No unconstitutionally religious tag-alongs should be allowed."
The Freedom From Religion Foundation is a national nonprofit organization with more than 35,000 members across the country, including nearly 900 members in Michigan. Its purposes are to protect the constitutional principle of separation between state and church, and to educate the public on matters relating to nontheism.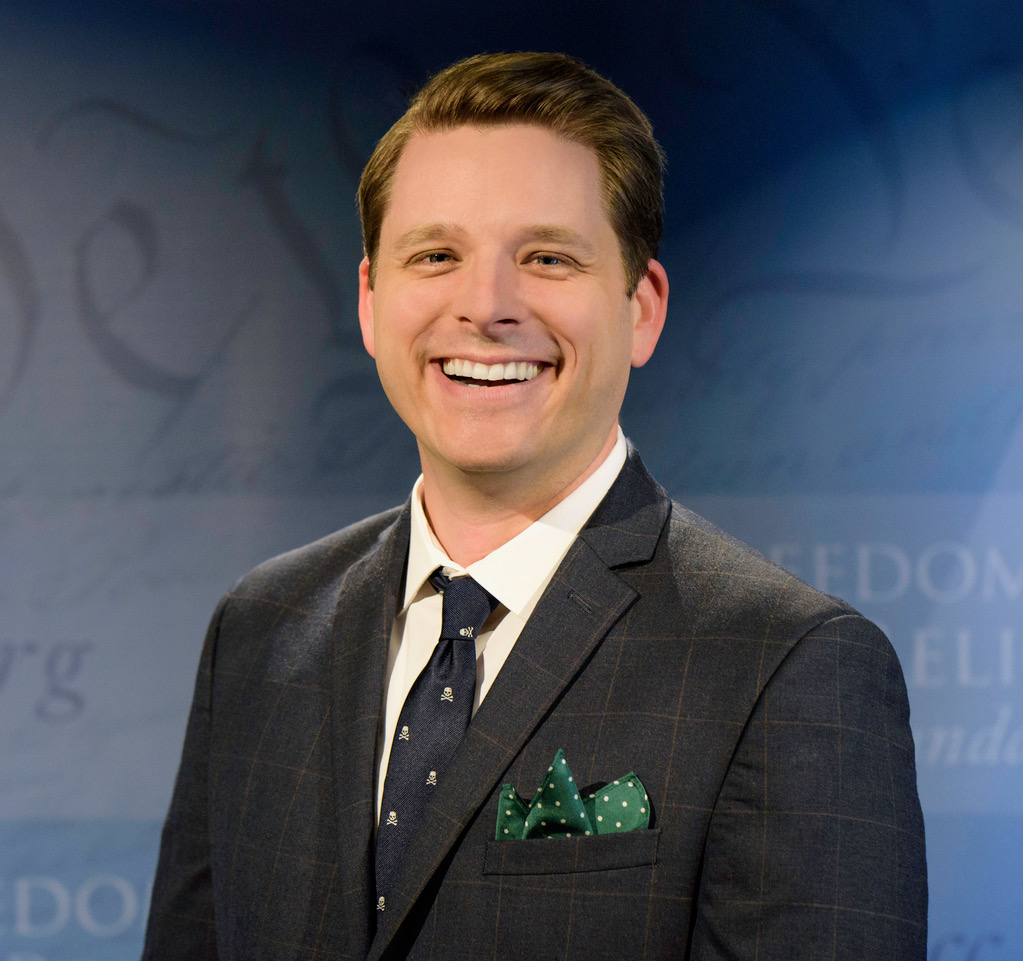 In a new op-ed for Religion Dispatches, FFRF's Director of Strategic Response Andrew L. Seidel called for the January 6 Select Committee, which met for the first time on Tuesday, to investigate the role that Christian Nationalism played in the assault.
Seidel begins the piece:
Yesterday, for the first time, we heard about Christian Nationalism in a government conversation about the January 6 insurrection. The conversation some of us had been having about Christian Nationalism may have entered the mainstream in the wake of that attack, but politicians — even those promising to get to the bottom of the attacks — ignored the role this political theology played in the attack. They can ignore it no longer.
Seidel then explains what Christian Nationalism is and his fears about the January 6 Committee:
Trump's second impeachment featured the first full airing of the January 6 attacks. But, despite the conversation entering the mainstream, nothing was said about the Christian Nationalist aspect of this assault. I feared — and still fear — that the January 6 Select Committee would do the same. When Rep. Liz Cheney trotted out in her opening statement the Christian Nationalist war cry frequently heard in the lead up to January 6, "One Nation, Under God," I was worried all over again that they were going to ignore, or cover for, Christian Nationalism.
But then the politicians listened to testimony of four police officers who were on the front lines that day.
We urge you to read the whole piece and share the message on social media. As Seidel explains at the conclusion, we cannot afford to ignore Christian Nationalism any longer: "Because on January 6, Christian Nationalism proved that it is indeed un-American and that it will not go gently into the obsolescence for which it is bound. If we refuse to identify and confront this threat, it will strike again. The terrorists made that clear."
The op-ed grew out of Seidel's appearance on FFRF's weekly webshow, "Ask An Atheist." He kicked the show off with these thoughts and turned them into this op-ed. Next time, catch it first on AAA!
The Freedom From Religion Foundation is a national nonprofit organization with more than 35,000 members and several chapters across the country. FFRF's purposes are to protect the constitutional principle of separation between church and state, and to educate the public on matters relating to nontheism.