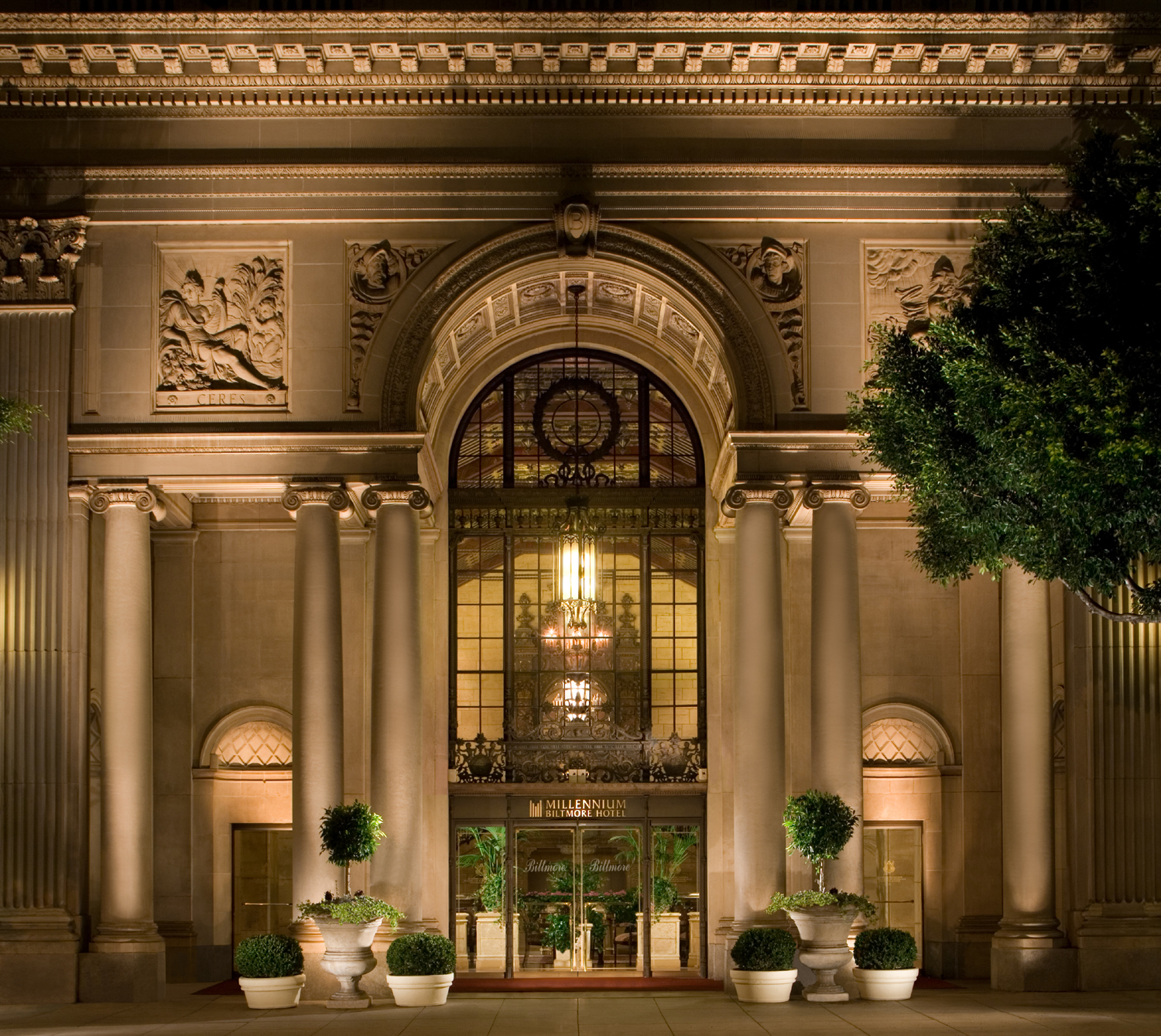 Freedom From Religion
37th Annual National Convention ­
Weekend of Oct. 24-25, 2014
Millennium Biltmore Hotel
506 South Grand Avenue, Los Angeles CA, 90071-2607
---
This schedule is tentative and may be subject to changes.
Arrive Thursday if you want to do some morning sightseeing.
Friday, October 24
2:00 p.m. Registration opens, etc.
3:00 - 5:00 p.m. Afternoon workshops by FFRF Staff Attorneys Rebecca Markert, Patrick Elliott & Andrew Seidel. FFRF legal updates/combatting Christian nation claims.
Complimentary appetizers
Dinner on your own
7:00 p.m. Welcome
Dan Barker & Annie Laurie Gaylor, Co-Presidents
7:30 p.m. Freethought Heroine Award - Attorney Marci Hamilton
What is Wrong with Extreme Religious Liberty
9:00 p.m. Emperor Has No Clothes Award Acceptance Speech
Anthropologist Donald C. Johanson

Booksigning & Complimentary Dessert Reception follows
Saturday, October 25
8:00 a.m. Non-Prayer Breakfast (for ticket-holders)
9:00 a.m. Registration, ballroom reopens
9:15 a.m. Voices of Reason Concert
Concert by Atheist United - LA Choral Group
Concluding with Dan Barker
9:30 a.m. Welcome
FFRF Director of Operations Lisa Strand, Dan Barker & Annie Laurie Gaylor
9:45 a.m. An Atheist Actor in Hollywood
Scott Clifton
Theoretical B.S.
10:15 a.m. Coffee/tea break
10:30 a.m. Photographer/author Chris Jones
A Better Life: An Exploration of Joy and Meaning in a World without God
11:00 a.m. Activist Jessica Alquist
Communicating Secular Ideas with the Religious
11:30 a.m. Activist Barbara Mancini
From Accused to Activist
12:00 p.m. to 2:00 p.m. Lunch/sightseeing on your own
2:00 p.m. Author/professor Anthony Pinn
Writing God's Obituary: How a Good Methodist Became a Better Atheist
2:45 p.m. Champion of the First Amendment Presentation
Law professor Erwin Chemerinsky
The Vanishing Wall Separating Church and State
3:15 p.m. Emperor Has No Clothes Award Acceptance Speech
Physicist Sean Carroll
4:30 p.m. Booksigning for all three afternoon authors
6:30 p.m. Banquet Dinner (for ticket-holders)
8:00 p.m. Drawing for "clean," pre-In God We Trust currency ($1 to $100)
8:30 p.m. The Singing Atheist - piano concert by FFRF Co-President Dan Barker
"Nothing Fails Like Prayer" Secular Invocation
Introduced by Staff Attorney Andrew Seidel (winner to be announced)
Freethinkers of the Year Presentation
Plaintiffs in the Town of Greece v. Galloway decision
Susan Galloway
Linda Stephens
Sunday, October 26
8:30 a.m. Coffee & tea and rolls set up
9:00 a.m. Annual Business Meeting
Open to all current FFRF members
Followed by Annual State Representatives meeting to conclude by Noon