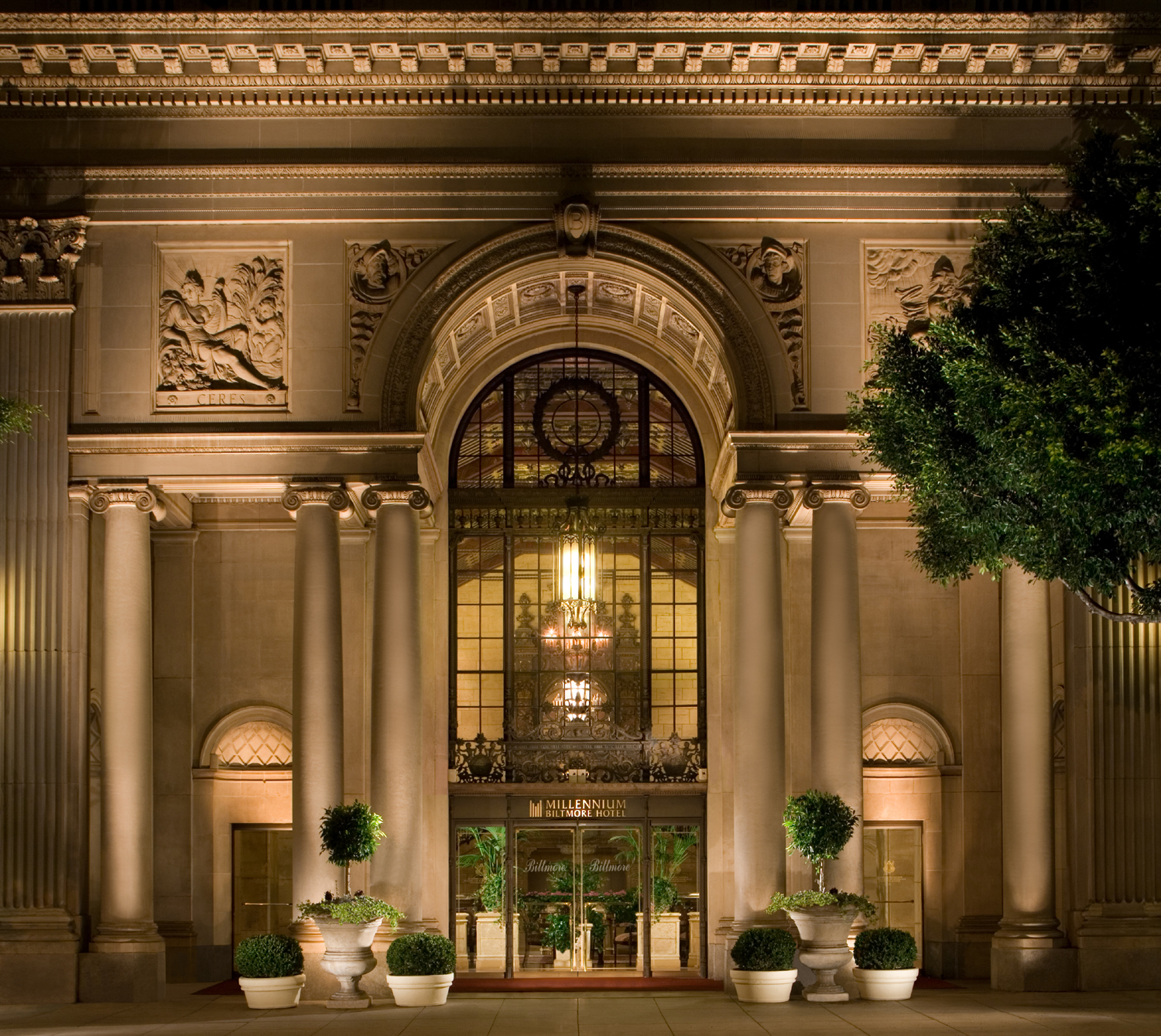 Freedom From Religion
37th Annual National Convention ­
Weekend of Oct. 24-25, 2014
Millennium Biltmore Hotel
506 South Grand Avenue, Los Angeles CA, 90071-2607
---
This schedule is tentative and may be subject to changes.
Arrive Thursday if you want to do some morning sightseeing.
Friday, October 24
2:00 p.m. Registration opens, etc.
3:00 - 5:00 p.m. Afternoon workshops by FFRF Staff Attorneys Rebecca Markert, Patrick Elliott & Andrew Seidel. FFRF legal updates/combatting Christian nation claims.
Complimentary appetizers
Dinner on your own
7:00 p.m. Welcome
Dan Barker & Annie Laurie Gaylor, Co-Presidents
7:30 p.m. Freethought Heroine Award - Attorney Marci Hamilton
What is Wrong with Extreme Religious Liberty
8:15 p.m. "Nothing Fails Like Prayer" Secular Invocation
Introduced by Staff Attorney Andrew Seidel (winner to be announced)
8:20 p.m. Freethinkers of the Year Presentation
Plaintiffs in the Town of Greece v. Galloway decision Susan Galloway and Linda Stephens
9:00 p.m. Emperor Has No Clothes Award Acceptance Speech
Anthropologist Donald C. Johanson

Booksigning & Complimentary Dessert Reception follows
Saturday, October 25
8:00 a.m. Non-Prayer Breakfast (for ticket-holders)
9:00 a.m. Registration, ballroom reopens
9:25 a.m. "Nothing Fails Like Prayer"
Song by Dan Barker
9:30 a.m. Welcome
FFRF Director of Operations Lisa Strand, Dan Barker & Annie Laurie Gaylor
9:45 a.m. An Atheist Actor in Hollywood
Scott Clifton
Theoretical B.S.
10:15 a.m. Coffee/tea break
10:30 a.m. Photographer/author Chris Jones
A Better Life: An Exploration of Joy and Meaning in a World without God
11:00 a.m. Activist Jessica Alquist
Communicating Secular Ideas with the Religious
11:30 a.m. Activist Barbara Mancini
From Accused to Activist
12:00 p.m. to 2:00 p.m. Lunch/sightseeing on your own
2:00 p.m. Author/professor Anthony Pinn
Writing God's Obituary: How a Good Methodist Became a Better Atheist
2:45 p.m. Champion of the First Amendment Presentation
Law professor Erwin Chemerinsky
The Vanishing Wall Separating Church and State
3:15 p.m. Emperor Has No Clothes Award Acceptance Speech
Physicist Sean Carroll
4:30 p.m. Booksigning for all three afternoon authors
6:30 p.m. Banquet Dinner (for ticket-holders)
8:00 p.m. Drawing for "clean," pre-In God We Trust currency ($1 to $100)
8:30 p.m. The Singing Atheist - piano concert by FFRF Co-President Dan Barker