Lt. Gov. Barbara Lawton Welcomes Convention Goers to Wis.
Rep. Pete Stark Accepts the Emperor Has No Clothes Award
Featured Video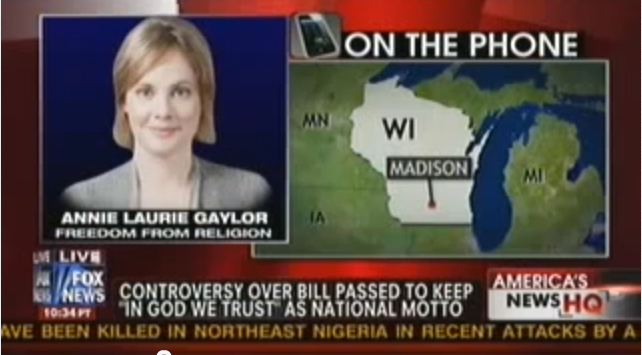 Annie Laurie Gaylor, FFRF Co-President debates CA Rep. Dan Lungren on Fox News.
By Shannon Bream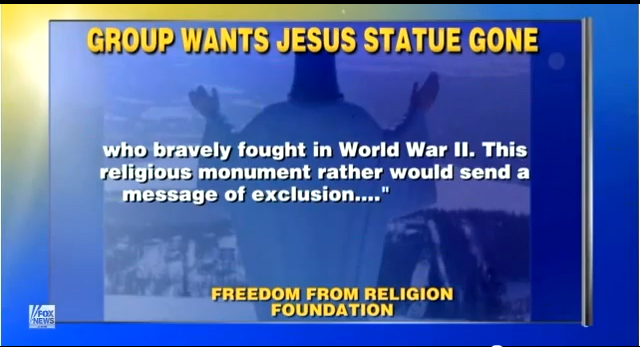 Fox and Friends
Annie Laurie Gaylor, FFRF Co-President and Montana Representative Rehberg discuss Jesus atop Montana ski hill.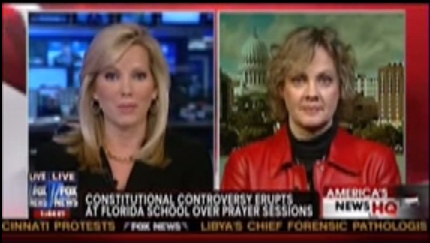 Freedom From Religion Foundation Co-President Annie Laurie Gaylor appeared on Fox News on Sunday, Oct. 23. to discuss a principal at an elementary school who sent a newsletter home encouraging prayer meetings before the start of the day.
By Shannon Bream
%656 %America/Chicago, %2009
Dan Barker Debates Priest on Fox News
Written by Super User
December 22, 2009
FFRF's Dan Barker makes an appearance on "America's Newsroom."
Comments
Login to post comments