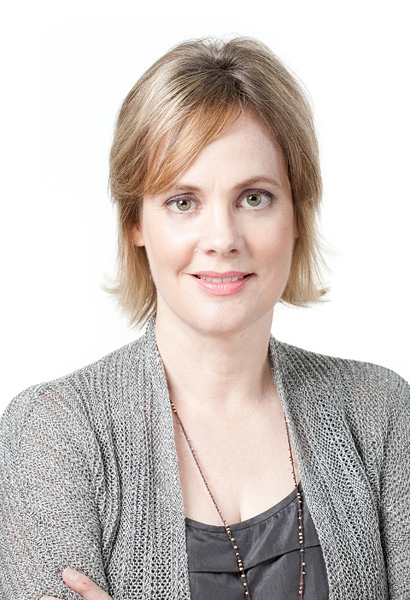 It is outlandish that in the 21st century, women are being forced to re-defend the long-won right of contraception. The right to contraception, first secured as a constitutional right of privacy by the Supreme Court in a 1965 decree, Griswold v. Connecticut, was a done deal.
Not anymore. In January, Rick Santorum told ABC News he opposed Griswold, averring that contraception should be left up to states to ban. Anthony Comstock lives!
The bizarre temper of the times is revealed by Rush Limbaugh's scurrilous attack on the appealing young Georgetown law student who was muzzled when she tried to defend Obama's contraceptive policy to a roomful of Congressmen and male clerics. Limbaugh essentially labeled as "sluts" all young women who use birth control. His belated "apology," grudgingly offered to placate advertisers, is not accepted. Much of what is wrong with the United States is due to the influence of this demagogue. Why is he even on the air? Let's hope the advertising backlash rings in the death knell for his radio career.
Limbaugh's remarks (initially defended by Newt Gingrich, et. al) follow the grotesque remarks in February of millionaire Santorum backer Foster Friess. Back in the late sixties and early seventies as a young teenager tabling for Zero Population Growth, I used to commonly hear (and wince at) that remark every time I staffed a booth. Older men would approach the table to leer about the "tarts" who went out "and got themselves pregnant," and how they ought to have put "an aspirin between their knees." I never expected to hear this vulgar and demeaning line repeated in the 21st century as part of a presidential campaign.
The Freedom From Religion Foundation exists because religion's war against women and reproductive rights was the wake-up call to the dangers of religion in government for FFRF's principal founder, Anne Gaylor. Anne's phone never stopped ringing after she, as editor of a weekly newspaper, wrote the first editorial in support of legalizing abortion in Wisconsin. My mother went on to woman a hotline on contraception, and abortion services when it was still illegal, and founded the Wisconsin Committee to Legalize Abortion. She began raising funds to assist women without means to pay for abortion care by the early 1970s and at 85 is still administering the all-volunteer Women's Medical Fund, which has helped well over 20,000 women without means exercise their rights under Roe v. Wade in Wisconsin. She is such an old-timer in the abortion rights movement that she served on the governing board of NARAL when it stood for "National Association for the Repeal of Abortion Laws"! (It later was changed to the National Abortion Rights Action League and today is NARAL Pro-Choice America).
It was always religion, usually Catholic dogma, that was thrown out as justification to deny reproductive freedom in those early days of the movement as it is today. During heated hearings in the Wisconsin State Capitol on contraception in the early seventies, nuns, priests and bused-in parochial school students filled the state Rotunda, and the "anti" testimony all began, "God's law says . ."
In Wisconsin, we had special insight to the harm of the Catholic Church's political fight against reproductive rights because we were fighting that church on contraception long after the Griswold decision. Wisconsin was the last state in the union to legalize contraceptives for unmarried people. Up until a federal court decision in 1974, a state statute referred to contraceptives as "indecent articles," a vestige of the notorious 19th century Comstock laws, and forbade their sale to the unmarried. Were it up to our conservative Catholic-dominated Wisconsin State legislature, "indecent articles" would still be off limits.
The bible and the Christian Church are still, as Elizabeth Cady Stanton realized more than 100 years ago, the major stumbling blocks to women's emanicipation.
With the defeat by a narrow 51-48 margin a week ago of the Blunt Amendment to override President Obama's contraception mandate in the Senate, it's currently Women 1, Orthodoxy 0. But the Catholic Church, joined by Protestant fundamentalists and evangelicals who are increasingly siding with that church against birth control, has promised not to give up. The House version has more than 200 sponsors. It's going to take vigilance to defeat the latter-day Comstockians playing political football with women's rights and lives. Once more the assault against women's rights has taken center stage as the most significant state/church battle of our time. 
Tax-deductible donations to the Women's Medical Fund, administered by Anne Gaylor, may be sent to Women's Medical Fund, PO Box 248, Madison WI 53701. Annie Laurie Gaylor serves as secretary of this charity.